Content, community and the challenges of a luxury brand marketing strategy in 2023
Content, community and the challenges of a luxury brand marketing strategy in 2023
Learn the digital marketing strategies for fashion and luxury brands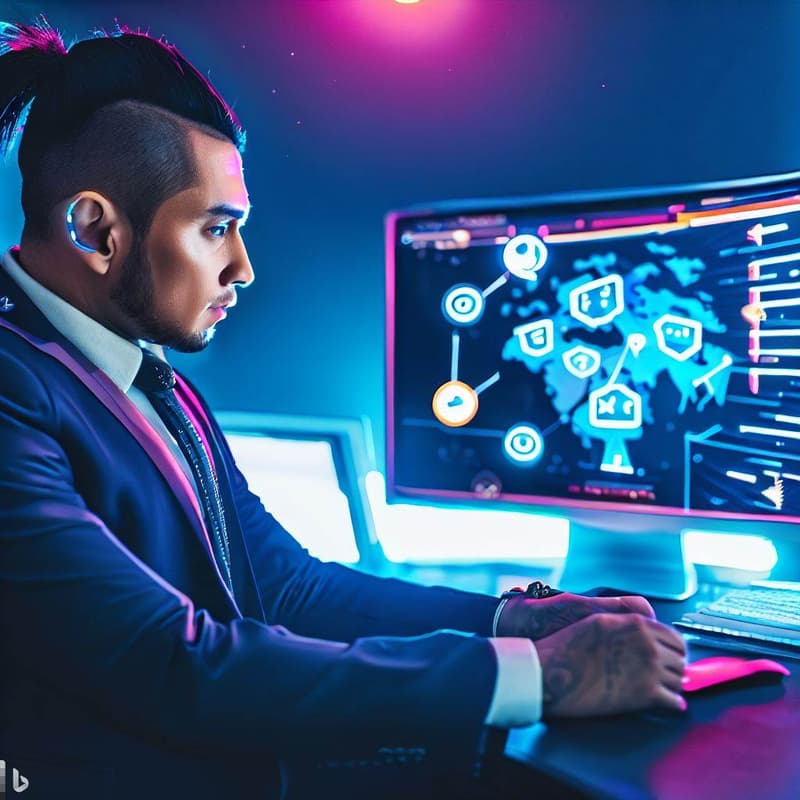 Content, community and the challenges of a luxury brand marketing strategy in 2023
Learn the digital marketing strategies for fashion and luxury brands
In a world driven by technology and digital connectivity, luxury brands are facing new challenges to maintain their exclusivity and allure. The emergence of the digital landscape has forced these brands to adapt and find innovative ways to engage with consumers. The traditional tactics of print advertising and relying solely on the allure of heritage and craftsmanship are no longer sufficient. Luxury brands now turn to luxury content marketing as a means to cut through the noise and captivate their target audience through authentic brand story telling
The State of Luxury 2018 report highlights the growing impact of digital disruption in the luxury industry. With 68% of luxury goods brands now selling their products online, compared to 62% in 2016, it's evident that the digital realm has become a crucial channel for reaching consumers. In contrast, traditional print advertising has lost its relevance in capturing the attention of today's tech-savvy consumers.
This shift towards digital engagement poses a dilemma for luxury brands. They are accustomed to being the ones sought after, with consumers coming to them. However, the digital age demands that luxury brands reach out to consumers actively. This goes against the very essence of luxury, where exclusivity and rarity are cherished. To navigate this new landscape, luxury brands have to adopt alternative strategies to differentiate themselves appropriately.
One such strategy is the concept of high-end facilitation, exemplified by companies like Net-a-Porter. By delivering luxury on demand and leveraging data-driven insights into consumer preferences, Net-a-Porter offers a personalized experience that meets the expectations of luxury consumers. This approach allows luxury brands to maintain their exclusivity while embracing the convenience and accessibility that the digital world offers.
Luxury brands also recognize the power of brand communities and the importance of effective communication. According to Dialogue's report, email is the preferred form of communication among luxury communities, with 51% of respondents choosing it as their preferred channel. This preference for email enables luxury brands to engage in longer-form storytelling, captivating their audience with narratives that extend beyond a single advertisement. Even among younger audiences, aged 25-34, the preference for email communication rises to 60%, indicating the enduring relevance of this medium.
To stay relevant and engage with a wider audience, luxury brands have embraced content creation as an evolutionary next step. For instance, Louis Vuitton has developed a travel app that provides LV-endorsed city guides, offering a unique experience to its consumers. Mandarin Oriental leverages celebrity endorsements to reassure high-end clients that they are in esteemed company. Kate Spade, on the other hand, employs a highly sophisticated video strategy to convey its brand's essence and captivate viewers. Rolex, a longstanding symbol of luxury, collaborates with Oscar-winning directors, creating cinematic masterpieces that align with the prestige of the brand and as well as including a wider luxury fashion loyalty program
As the digital landscape continues to evolve, luxury brands must navigate the challenges it presents. While the shift towards digital may contradict the traditional ethos of luxury, it also provides new avenues for connection and engagement with consumers. By embracing luxury content marketing, personalized experiences, and effective communication strategies, luxury brands can successfully adapt and thrive in the digital era.
Blockchain Enthusiast at Decommerce
Try Decommerce®

Free

Consultation

Call