How is community building a solution for brands in 2023
How is community building a solution for brands in 2023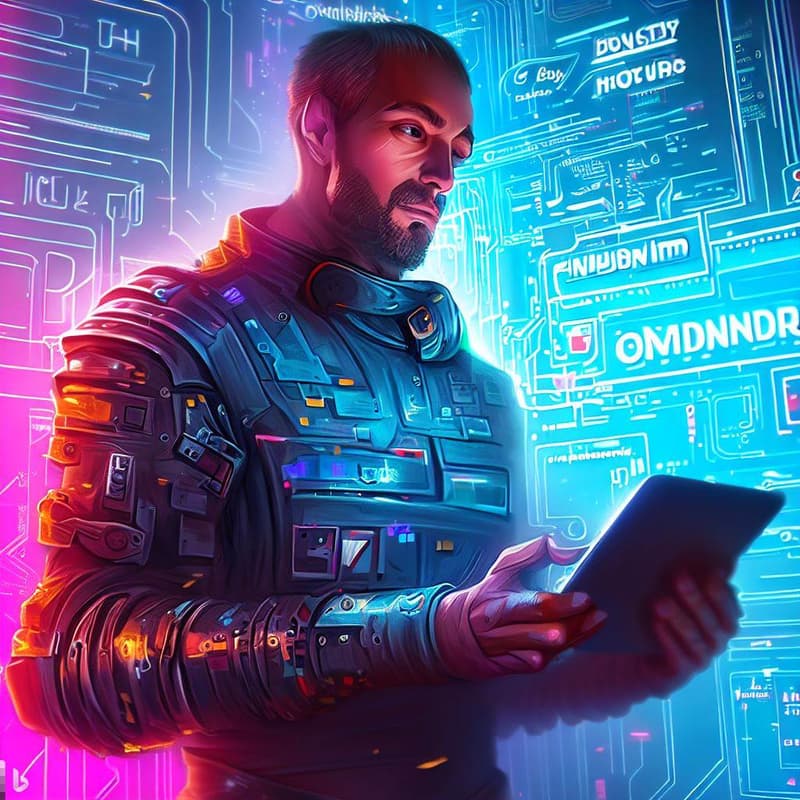 How is community building a solution for brands in 2023
The rise of blockchain technology has been nothing short of remarkable, with the industry growing at an unprecedented pace. According to market projections, the blockchain industry is expected to reach a staggering market size of $67.4 billion by the year 2026, and it's not difficult to see why. With its unparalleled security, transparency, and decentralization, blockchain has the potential to revolutionize a wide range of industries, including banking, cybersecurity, payment systems, gaming,love brands and digital identity management.
In fact, many leading institutions have already begun to explore the possibilities of blockchain technology, with over 90% of European and US banks looking into blockchain options and its possibility such as community building. As a result, businesses of all sizes must now consider how blockchain can be used to pivot data and enhance sales and customer retention.
Why you must build your brand community around blockchain too
Personalization of products is great but having a raving community around your brand is even better! According to recent reports, businesses that advertise on social media platforms are not able to reach 98% of their intended audiences.
In the age where brands are becoming more personal and direct contact and immediate feedback from your market are matters of staying afloat or sinking, It is imperative now more than ever that brands start investing in ways to have direct and unlimited access to their consumers. With the rise of blockchain technology, there are now more opportunities than ever before to create thriving, decentralized communities that can drive innovation and growth. Decommerce - a web3-based platform provides a way that businesses can circumvent this issue and assist organizations to have direct access to their followers.
Our mission is simple: We help people grow their businesses by empowering their community to directly engage, create and collaborate. Picture this, running a social media campaign is like requesting some playtime in your neighbor's backyard. Your neighbor (the centralized platform) will continue to define how much playtime and access to their platforms and whom you have access to at any particular time.
Minimize waste of marketing and advertising efforts
 Decommerce's main objective since its inception in 2022 is to be the partner of choice for the world's leading brands in collaborative commerce. The traditional way of branding for the past two decades has been transactional which has seen a significant increase in business spending more to retain their customers and at times alluding to gimmicks so that they may remain competitive in a loud market.
 Companies are argued to be spending a hefty $1 trillion on marketing globally. To put this into a context that is more than the GDP of Mexico, (Mckinsey). Not only are companies finding it difficult to measure the ROI of these efforts, but the audience is often not the intended ones which often results in frustration for your marketing department, ineffectiveness and a waste of financial resources intended for your brand marketing. Our direct-to-consumer advocates at Decommerce developed an easy way for brands to communicate with their consumers by leveraging the power of these web3 and blockchain communities.
Start to gamify your consumer experience for user retention and boost sales 
Gone are the days when edutainment was only long, boring and often reserved a spot after 11 pm TV ads on cable tv. In today's fast-paced and ever-evolving world, consumer engagement has become one of the most critical aspects of building a successful brand. With the advent of gamification, companies now have the opportunity to engage their customers in a more immersive and interactive way. By gamifying your consumer experience, you can create a more fun and engaging experience for your customers, which can boost user retention and ultimately drive sales.
Gamification involves using game mechanics such as points, badges, and leaderboards to encourage users to interact with your brand. By introducing these elements into your customer experience, you can make your brand more exciting and memorable.Decommerce community module include these aspects, gamification can encourage repeat purchases, as customers are incentivized to continue engaging with your brand to earn rewards or climb the leaderboard. By creating more fun and engaging customer experience, you can build stronger relationships with your customers and gain valuable insights into their behavior and preferences. So why wait? Start gamifying your consumer experience today and see the results for yourself!
Start to Reward your most loyal customers
Decommerce worked with TBO, a men's clothing brand and observed that engaging and rewarding consumers are an essential part of marketing and brands that will continue to outperform the competition going forward. In the past, this involved working with other 3rd party distributors and often had long and complicated redeeming processes. With the Decommerce community module, your brand would be able to reward your most loyal community members directly from your website! This has been seen to boost your organic traffic and profitable sales growth in the process.
Blockchain technology can revolutionize how brands approach customer loyalty programs and rewards systems, increasing engagement and retention. By creating a blockchain-based loyalty program, brands can offer customers a secure and transparent way to earn and redeem rewards and these have been on the emergence with the advent of web3.Starbucks and Mcdonald's seem to be making headway with the type of communities that they are creating around this idea. This technology ensures that customers have full control over their rewards, increasing their satisfaction and loyalty to the brand. Furthermore, blockchain-based reward systems enable brands to create personalized experiences, tailoring rewards to individual customer preferences and behaviors. This level of personalization and transparency can deepen customer engagement, driving repeat purchases and increasing brand advocacy. For brands looking to stand out in a crowded marketplace, leveraging blockchain technology for customer loyalty programs can be a powerful way to build lasting relationships with customers. 
Find more information on rewards programmes with Decommerce community module
Why your brand community is better than your social media followers 
Maslow's hierarchy of needs stressed forth that the need for belonging is a prerequisite for our very own existence as a species. The emergence of social media tech giants in the past two decades is sure proof of this concept. From a brand perspective, the need for communities is essential for its existence going forward. Let us have quick look at why your brand community is so much better than your social media following: 
 brand communities rally your most loyal customers in one place, which is a massive win for any brand and will make marketing efforts and brand communication much more targeted

These communities are fun for your audience to chat with like-minded people and this increases the reach of your brand 

People in your brand community are emotionally invested; they will buy from your company, digest your content, and tell their friends and family about your company

Brand communities are a free source of authentic, user-generated content around your products and services. Online communities can provide you with product reviews, comments, and Q&As that can be used as social proof to attract even new customers. I'm sure you have seen adverts like "Over 95% of our customers trust us".Well with a community this will be possible for your brand too 

Why choose the Decommerce community-building solution 
Decommerce is not another "centralized platform" that will hold on to your data and dictate how much access you should have. Our community-building solution is simply an enabler providing the infrastructure for brands to build community directly, collaboratively and seamlessly. We give you 100% autonomy over your user data and that's just that! At a time of rapid change, companies also need to build flexibility into their budgeting process to allow them to experiment and make changes based on performance.
"The best way to get closer to customers is to understand what their behavior tells us," advises Daniela Mündler, a senior executive in charge of marketing at Douglas, a leading European fragrance and beauty retailer.
The verdict for Brand communities in the web3 era 
In conclusion, blockchain technology and web3 have the potential to revolutionize various industries. Brands that understand how to use this technology will be better positioned to enhance sales and customer retention and building communities around brands with these technologies will become an integral part of the marketing scope in 2023. Having a partner whose willing to walk this journey with you as a brand is undeniable and Decommerce provides a platform on which brands can start playing into the rewards systems and cultivating newer methods of doing business 

We hope that this helps and please do get in touch with us and learn more about how we are assisting businesses and brands alike in navigating this blockchain space and providing value into the foreseeable future.
Blockchain Enthusiast at Decommerce
Try Decommerce®

Free

Consultation

Call