Top 10 Tips for Building an Online Community
Top 10 Tips for Building an Online Community
Building an online community have become a necessity for brands .Learn the top 10 tricks on using communities to boost revenue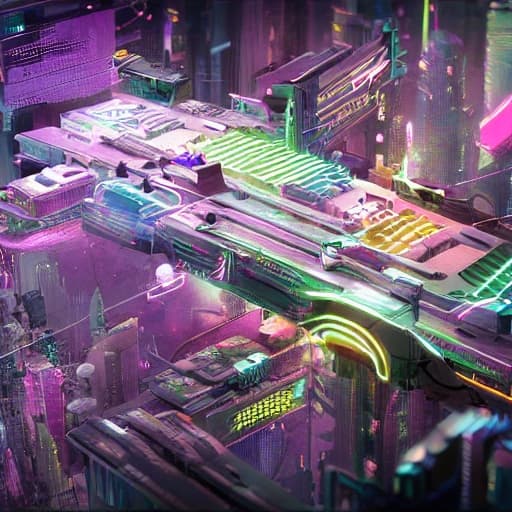 Top 10 Tips for Building an Online Community
Building an online community have become a necessity for brands .Learn the top 10 tricks on using communities to boost revenue
1. Community members - How to segment them?
When building an online community, it's important to make sure you're reaching the right people with your message. To do this, you'll want to segment your audience and limit membership to those who are likely to engage and participate actively. This means finding members who align with your brand's target audience or buyer persona. Once you've identified these individuals, focus on making them feel welcome and providing them with value through your community. It's important to avoid attracting members who aren't interested in your brand, as they can have a negative impact on the community.
2. Why did you start your community - Clearly define the goal of your community
Every community needs a clear purpose to thrive and attract members. Your community should provide value and benefits to people, so they feel motivated to join and participate. As a brand, you should define your community's goal based on the experience you want to offer your customers.
For instance, let's say you're a food delivery service. Your community goal could be to help members discover new and exciting restaurants in their area. By clearly defining this goal, your members will know what to expect from the community and have a clear idea of what topics to discuss with one another. This will create a more engaging and fulfilling experience for everyone involved.
3. Building an online community - Active communication is key
Active communication is key to achieving participation and engagement within any community. Members must not only consume content but also interact, share, and discuss it with others.
To encourage active communication, it's important to conduct regular discussions, forums, surveys, and other forms of engagement for members. By including members in these conversations, they feel respected and valued, which helps to increase their engagement.
Furthermore, community engagement grows when members interact with each other, offer recommendations, and help solve each other's problems. By fostering this type of interaction, you can create a more vibrant and active community. So, make sure to prioritize active communication and engagement within your community for optimal success.
4. Community platform - Use the right one
For small communities with 10-15 members, creating a basic Whatsapp or Facebook group is a quick and easy option. However, with the increasing noise and irrelevance on social media, it can be challenging to make your message heard by the community. For larger online communities, a dedicated community building platform is the way to go.
These platforms offer a range of tools and solutions to help you create and grow a successful online community. By using a community building platform, brands can segment their audience, communicate with members, receive feedback, create targeted content, track growth metrics, and much more. This makes it easier to build a thriving community and achieve your goals. So, if you're looking to create a bigger and better online community, consider using a dedicated community building platform.
5. Online community moderation - Create a set of rules and norms
To ensure a well-functioning online community, it's essential to establish rules and regulations that all members must follow. While the community is committed to its members, it's the responsibility of the admins to set and enforce these norms.
It's crucial that all members agree to abide by these rules, and those who do not should be removed from the community. Some rules to consider implementing include prohibiting negative comments or discussions about other members, prohibiting profanity or abusive language, banning promotion of individual products by members, and prohibiting the sharing of obscene content, pictures, or videos.
By setting these rules and ensuring that members respect them, you can foster a positive and respectful online community. So, make sure to establish clear guidelines and expectations for your community to ensure its success.
6. Make community members feel comfortable - Good onboarding is important
Simply adding new members to an online community is not enough. Properly onboarding them is essential to ensure they feel welcomed and engaged. This means taking the time to introduce new members to the community, its goals, and other members.
It's important to encourage new members to participate and engage with the community, interact with content, leave their opinions and feedback, and start discussions. When a new member joins, they should be made familiar with the community's various features and taught how to be an active member.
When new members feel welcomed and supported, they're more likely to stay active and engaged within the community. They may even advocate for your brand to their friends and family. So, take the time to onboard new members properly and ensure they feel like a valued part of the community.
7. Community engagement - Offer value and relevance to members
Content has always been a top priority for any community, and that won't change anytime soon. It's important to offer members exciting, engaging content on a regular basis and encourage them to interact with and share it.
Community forums and discussions are also crucial for members to interact, exchange ideas, and provide feedback. This helps members feel valued and like their opinions matter.
As a brand, it's also important to keep your community updated on product launches, new services, and special offers. You can share this information within the community to keep members in the loop.
Finally, conducting surveys and feedback sessions can help members feel heard and relevant. This also helps you as a brand gather valuable insights and feedback from your community. So, keep the content flowing and stay engaged with your community!
8. Listen to your community - Hear your community's feedback and opinions
Building an online community can be a powerful tool for brands to enhance their offerings and customer service. It provides customers with a platform to share their experiences and provide authentic reviews of products and services. This feedback enables brands to optimize their offerings and improve customer satisfaction by meeting their needs and expectations. By actively listening and engaging with customer feedback, brands can foster a sense of loyalty among customers who feel valued and heard. It is crucial to communicate to members that their opinions matter and are taken seriously. Building a strong relationship with the community can lead to long-term success for the brand.
9. Measure the success of your online community - Tracking and reporting are vital
Defining clear goals and aims for your online community is crucial in determining how you measure success. Success varies for each community, which means there are different ways of measuring growth and progress. Analyzing and tracking metrics specific to your community's goals is important. Some of the metrics to track may include engagement rates, comments, shares, participation rates, downloads, registrations, and more. Tracking these metrics provides insight into your progress and helps identify areas that need improvement. It also enables you to make informed decisions about what activities to continue and what to stop.
10. Community expansion - Promote your online community
To gain more active members in your online community, it's important to promote it effectively. Highlight the benefits of joining and why they should join now. Here are some ways to promote your community:
Collaborate with influencers or affiliates

Invite your contacts to join

Start a referral program for current members

Integrate community promotion into your overall marketing strategy
Blockchain Enthusiast at Decommerce
Try Decommerce®

Free

Consultation

Call