The Power of Personalization: How Relationship Marketing Builds Strong Customer Connections
The Power of Personalization: How Relationship Marketing Builds Strong Customer Connections
Find out why it is necessary to core create with your customers in order for your brand to succeed in the block chain age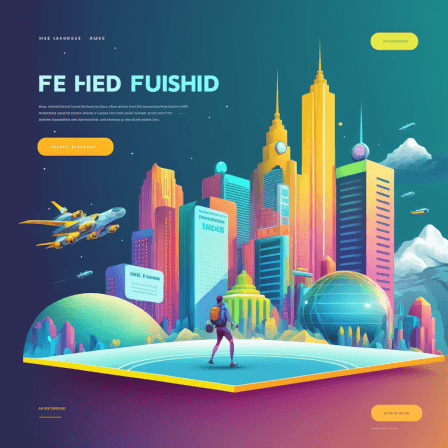 The Power of Personalization: How Relationship Marketing Builds Strong Customer Connections
Find out why it is necessary to core create with your customers in order for your brand to succeed in the block chain age
In today's highly competitive marketplace, businesses must find ways to differentiate themselves from the competition. One of the most effective methods for doing so is through Blockchain based relationship marketing. This approach focuses on building strong connections with customers, creating a personal and tailored experience that keeps them coming back for more.
On Core Creation
At its core, relationship marketing is all about creating meaningful connections with customers. It's about understanding their needs and desires, and using that information to tailor a unique experience that resonates with them. This could mean offering personalized promotions or deals, creating custom content, or even just taking the time to have a real conversation with customers. The goal is to build trust and establish a bond that extends beyond the simple transaction.
One of the key benefits of relationship marketing is that it leads to increased customer loyalty as seen by TBO , a men's underwear brand that is doing this having been enabled by The Decommerce community module.Customers are more likely to continue doing business with a company they feel connected to, and they are also more likely to recommend the company to others. This not only drives repeat business but also generates new business through word-of-mouth referrals.
Another advantage of relationship marketing is that it helps companies better understand their customers because customer data is eccentric to their sucess.By taking the time to get to know customers on a personal level, companies can gain valuable insights into their needs and behaviors. This information can then be used to improve the customer experience and drive growth.
Despite its many benefits, relationship marketing can be a challenging approach for companies to implement hence why it is imperative that brands choose an enabler for Web3 based platforms that is doing with the right approach. Because relationship marketing requires a significant investment of time and resources, and it's important to approach it in the right way. Here are a few tips for successful relationship marketing:
Be authentic: Customers can see right through false or insincere attempts at relationship building. To be successful, you need to be authentic and genuine in your interactions with customers.

Listen: Take the time to listen to what customers have to say. Pay attention to their needs and concerns, and use that information to create a more personalized experience.

Personalize: Use the information you've gathered about customers to create a tailored experience that resonates with them. This could mean offering customized promotions, creating content that speaks to their interests, or simply remembering their name when they come into your store.

Be consistent: Consistency is key in relationship marketing. Be sure to consistently engage with customers and provide them with the same high-quality experience each time they interact with your business.
In conclusion, relationship marketing is a highly effective approach for companies looking to differentiate themselves in today's competitive marketplace. By taking a human approach to personalization, businesses can build strong connections with customers, drive loyalty, and increase growth. Just remember to approach it with authenticity, listen to your customers, personalize their experience, be consistent, and invest in technology to help streamline your efforts and continue to serve your customers as best as you can!
Blockchain Enthusiast at Decommerce
Try Decommerce®

Free

Consultation

Call