The Future of Regulatory-Compliant Blockchain Data Privacy
The Future of Regulatory-Compliant Blockchain Data Privacy
Uncovering the Importance of Regulatory Compliance in the Blockchain Space: Benefits and Challenges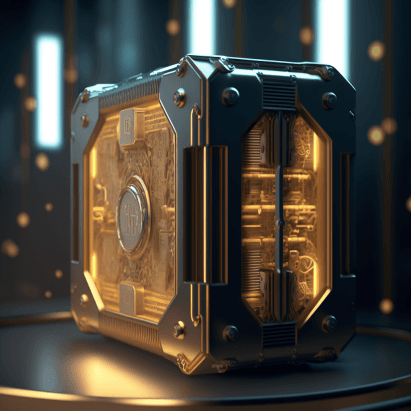 The Future of Regulatory-Compliant Blockchain Data Privacy
Uncovering the Importance of Regulatory Compliance in the Blockchain Space: Benefits and Challenges
Why Regulatory Compliance in Blockchain?
As the use of blockchain technology continues to grow, so too does the need for regulatory compliance when it comes to data privacy. Major companies like Google and Meta have seen hefty fines for violation of these conducts in the past number of years.Blockchain technology is assisting organisations in various ways that are proving to be of great aid.
While the public ledger aspect of blockchain can be great for traceability, it can also make it difficult to maintain privacy in certain circumstances. For example, you wouldn't want everyone to know what you're ordering from your favourite online store if you paid with crypto, or allow for enhanced harvesting of your data.
This is where regulatory-compliant blockchain data privacy comes in. With the introduction of GDPR and similar regulations, there has been a growing focus on data privacy protection in recent years. And it's likely that we will see similar frameworks eventually being applied to the world of crypto as well.
One of the biggest challenges in achieving regulatory compliance when it comes to blockchain data privacy is finding a way to balance privacy and transparency. On one hand, it's important to protect user's privacy and prevent the misuse of their data. On the other hand, it's also important to ensure that bad actors can't use blockchain technology for money laundering or other nefarious activities.
To address this challenge, we are likely to see an increase in the development of privacy-preserving projects, such as public blockchains with private layers. These solutions allow for some level of privacy, while still maintaining transparency and traceability where needed.
Another area to watch is the development of digital identities held on-chain. As the use of blockchain for digital identity becomes more prevalent, solutions will need to be found to ensure that users' personal information is protected while still allowing for necessary verification and authentication.
In conclusion, while regulatory-compliant blockchain data privacy is a complex matter, it is a necessary one. And we expect to see more solutions that balance privacy and transparency to come to the forefront in the near future. As the world becomes more digital, privacy will be more important than ever, and blockchain technology will play a key role in achieving that.
Blockchain Enthusiast at Decommerce
Try Decommerce®

Free

Consultation

Call