Brand Communities are the future of marketing
Brand Communities are the future of marketing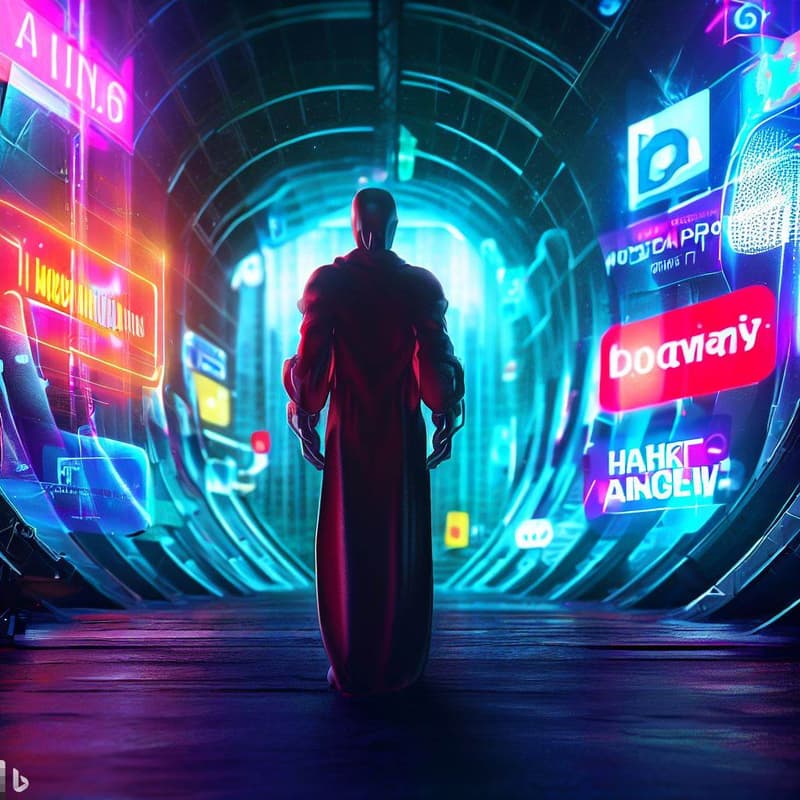 Brand Communities are the future of marketing
Building an online community is an essential part of a successful business strategy in today's digital age. As the world becomes more interconnected through the internet, online communities have become a vital part of society. Businesses that create communities around their brand can engage with their customers on a personal level, build a loyal following, and ultimately increase their brand's reach and success.
In this blog post, we will dive deeper into the importance of building a community around your brand and provide practical strategies for businesses to create a thriving online community.
Why Building a Community Matters
A brand's community can be thought of as a group of customers who share a common interest in the brand's products or services. These customers are loyal to the brand and are likely to purchase from them repeatedly. Building a community around your brand is an effective way to increase customer loyalty and advocacy, which is essential for long-term business success.
Businesses can create communities in various ways, including through social media, email marketing, and online forums. These platforms provide an opportunity for customers to interact with each other, share experiences, and provide feedback to the business.
By creating a community around your brand, you can establish a personal connection with your customers. This connection goes beyond transactional relationships and builds a sense of belonging and loyalty among your customers. Moreover, communities can also provide valuable insights into customer needs and preferences, allowing businesses to tailor their products and services accordingly.
Practical Strategies for Building an Online Community
Now that we have established the importance of building an online community, let's explore some practical strategies that businesses can use to create a thriving community.
Identify Your Target Audience
The first step in building a community is to identify your target audience. This involves understanding your customer's demographics, preferences, and interests. By knowing who your audience is, you can create content that resonates with them and attracts more people to your community.
You can use social media analytics and customer surveys to gain insights into your target audience. Once you have identified your audience, create content that speaks directly to their needs and interests. This can be in the form of blog posts, social media updates, or email newsletters.
Consistent Content Creation
Creating consistent content is crucial to building an online community. Your customers should know when to expect new content from you. You can create a content calendar to help you plan your content in advance, ensuring that you have fresh, new content to post regularly.
Consistent content creation helps to build brand awareness and establishes your business as a thought leader in your industry. Moreover, it keeps your community engaged and interested in your brand.
Engage with Your Community
Engaging with your community is a vital aspect of building an online community. You should respond to comments on your social media platforms, engage with your customers on forums, and reply to emails promptly.
Moreover, you can create opportunities for your customers to engage with each other, such as hosting online events and creating user-generated content campaigns. By engaging with your community, you build a relationship with your customers and establish trust.
Provide Value to Your Community
Providing value to your community is essential for building a loyal following. This can be in the form of exclusive discounts, early access to products, or educational content.
Moreover, you can provide value by soliciting feedback from your community and using it to improve your products or services. This helps to establish a sense of collaboration between your business and your community.
Encourage User-Generated Content
User-generated content (UGC) is an effective way to build a community around your brand. UGC refers to content created by your customers that promotes your brand. This can be in the form of reviews, social media posts, or blog articles.
Encouraging UGC can be as simple as creating a branded hashtag for your community o use when sharing content related to your brand. You can also incentivize UGC by offering rewards or recognition for the best submissions. By doing this, you not only create a sense of community among your customers, but you also generate valuable content that can be used to promote your brand.
Another way to encourage UGC is by hosting social media contests or challenges. For example, you could ask your followers to share photos of themselves using your product or service, and choose a winner based on creativity or engagement. This not only encourages UGC but also boosts your social media presence and engagement.
In conclusion, building a community around your brand is essential in today's interconnected world. It allows you to establish a loyal customer base, increase brand awareness, and create a sense of belonging among your customers. To build a successful community, you need to know your target audience, create consistent and engaging content, and interact with your audience regularly. By incorporating the strategies discussed in this post, you can build a thriving online community that will help your business grow and succeed.
Blockchain Enthusiast at Decommerce
Try Decommerce®

Free

Consultation

Call