Marketing Agencies are Encouraging Web3 Community Building
Marketing Agencies are Encouraging Web3 Community Building
Web3 Community Building is finding its way into main stream digital marketing. Learn the ins and out of social marketing in 2023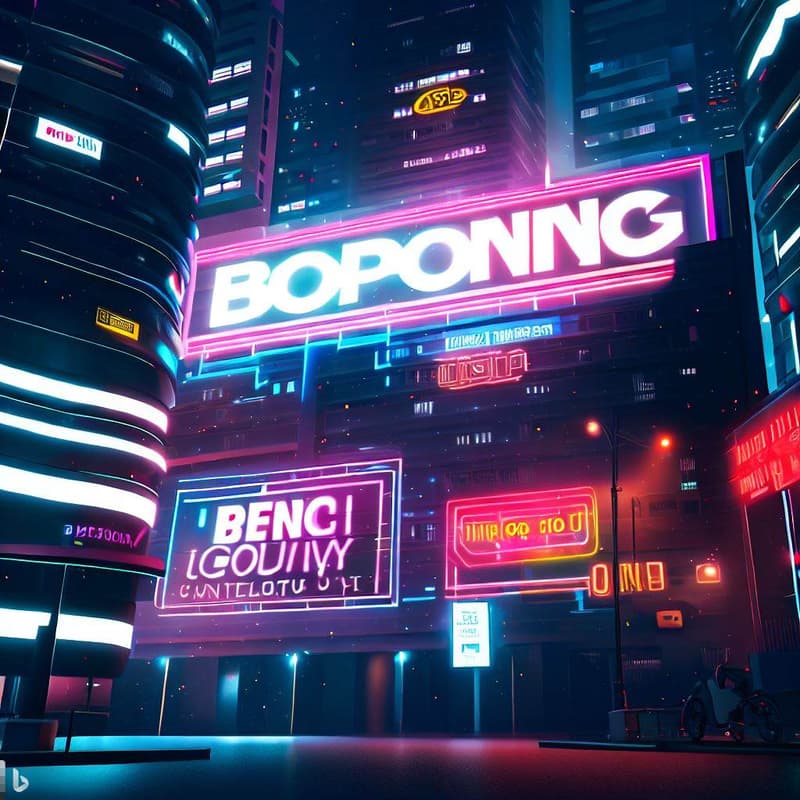 Marketing Agencies are Encouraging Web3 Community Building
Web3 Community Building is finding its way into main stream digital marketing. Learn the ins and out of social marketing in 2023
Marketing agencies are starting to move into the web3 space
Digital marketing have come a long way since the late 90s and into the 2000s.We have seen the growth and emergence of social media, PPC and organic marketing. As the tide turn into the mid 2020s we are starting to witness a new wave of never seen before types of marketing and community building as a solution.
Marketing agencies are starting to be recognizing the immense potential of web3 community building for their big brand clients. Web3, the future of the internet, offers a revolutionary approach to connectivity, ownership, and user empowerment. In this blog, we will explore ten compelling reasons why marketing agencies are encouraging their big brand clients to embrace web3 community building.
Web3: The Future of the Internet: Web3 represents a paradigm shift in how we interact with the digital world. It operates on a "winners-share-all" model, where products, services, markets, and exchanges are collectively built, governed, and owned by everyone. By transitioning to web3, big brands can position themselves as pioneers in shaping the future of the internet.

Enhanced Security: Web3 is built on blockchain technology, providing superior security compared to traditional web platforms. The decentralized nature of blockchain ensures data integrity and protection against cyber threats. Marketing agencies recognize that web3's heightened security measures offer peace of mind to big brands and their customers.

Transparency at Its Core: Blockchain technology, the backbone of web3, promotes transparency by design. The immutable nature of blockchain allows for verifiable and tamper-proof transactions and interactions. By embracing web3, big brands can enhance transparency in their operations, fostering trust and credibility among their customers.

Decentralization Empowers: Web3's decentralized architecture challenges traditional hierarchical relationships between brands and consumers. Big brands can shift towards empowering their customers, involving them in decision-making processes and co-creating value. This newfound empowerment strengthens brand-consumer relationships and cultivates a loyal community.

Immersive Customer Experiences: Web3 enables brands to reimagine customer experiences by leveraging decentralized applications (dApps) and smart contracts. Brands can offer unique, interactive experiences that prioritize user engagement and reward participation. This immersive approach creates memorable connections with customers, fostering brand loyalty.

Engaging the Community: With web3, brands have the opportunity to engage their community on a whole new level. By incentivizing user participation and contributions, brands can build vibrant and active communities. These engaged communities become invaluable resources for feedback, co-creation, and advocacy.

Retention through Incentives: Web3's incentive mechanisms allow brands to reward loyal customers in innovative ways. By implementing token-based loyalty programs or offering exclusive benefits within the community, big brands can enhance customer retention. The sense of belonging and the value derived from the community create strong bonds that keep customers coming back.

Acquiring New Customers: Web3 presents exciting avenues for customer acquisition. By leveraging decentralized platforms, brands can attract new customers through enticing incentives and rewards. The allure of participating in a dynamic and inclusive community can act as a powerful catalyst for attracting a broader audience.

Empowering Data Ownership: In the traditional web ecosystem, users often surrender control of their data. Web3 changes this dynamic by allowing users to own their data and control how it is utilized. By adopting web3, big brands demonstrate a commitment to data ownership, privacy, and respecting the rights of their customers.

Prioritizing Data Privacy: Web3's user-centric approach places data privacy at the forefront. With enhanced control over their data, users can determine who accesses their information and how it is utilized. By aligning with web3 principles, big brands showcase their commitment to protecting user privacy and building trust in an era of growing data concerns.
Conclusion: Marketing agencies recognize the transformative potential of web3 community building for big brand clients. From the future-proof nature of web3 to enhanced security, transparency, and customer experiences, the benefits are numerous. By embracing web3, big brands position themselves at the forefront of a digital
Blockchain Enthusiast at Decommerce
Try Decommerce®

Free

Consultation

Call