Unlocking the Potential of Blockchain Community Building for Brand Growth
Unlocking the Potential of Blockchain Community Building for Brand Growth
Discover how blockchain community building is transforming the marketing landscape, bidding farewell to outdated strategies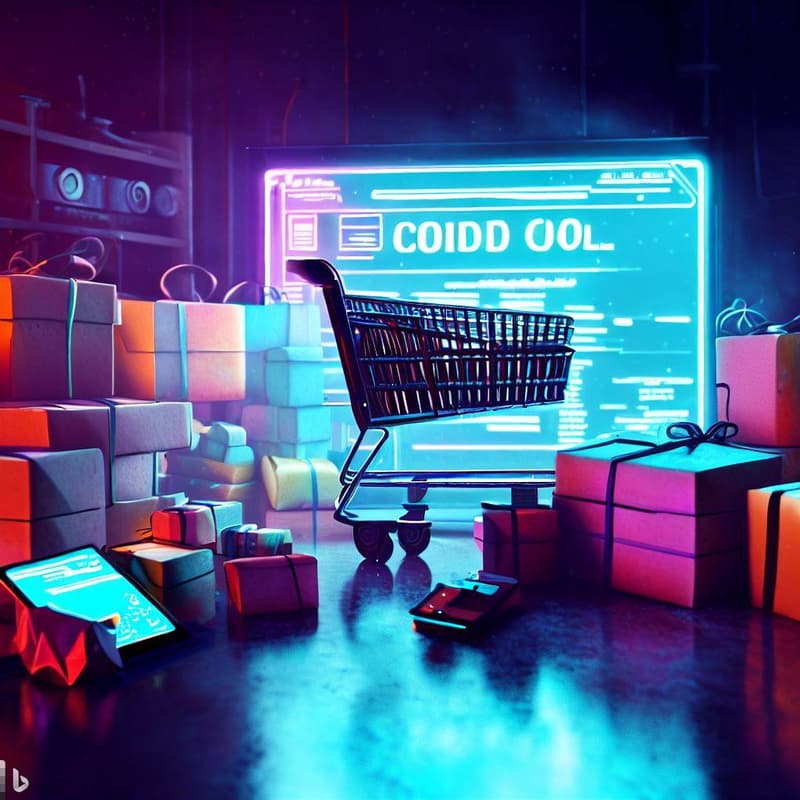 Unlocking the Potential of Blockchain Community Building for Brand Growth
Discover how blockchain community building is transforming the marketing landscape, bidding farewell to outdated strategies
Now that the marketing landscape has evolved, bye bye to 90s marketing black book! Businesses and brands are now searching for innovative ways to differentiate themselves and connect with customers. With the rise of Web3 & blockchain technology, a new opportunity has emerged that promises to revolutionize brand exposure and engagement: blockchain community building.
What is Blockchain Community Building?
Blockchain community building refers to the process of nurturing and growing a community around a brand or project using blockchain technology. It involves creating an ecosystem where users can interact, collaborate, and contribute to the development and success of the brand.
Blockchain communities are typically decentralized and governed by consensus mechanisms, enabling trust and transparency among participants. They offer a unique platform for brands to engage with their audience and build strong, loyal relationships.
Leveraging Blockchain Communities for Brand Exposure
Blockchain communities provide an ideal environment for brands to enhance their exposure and connect with a broader audience. By leveraging the features and benefits of blockchain technology, brands can establish a strong presence and interact with users in a meaningful way.
Here are some ways brands can tap into blockchain communities for maximum brand exposure:
Participating in Existing Communities: Brands can join existing blockchain communities that align with their values and target audience. By actively engaging in discussions, sharing insights, and providing value, brands can establish credibility and gain visibility among community members.

Building a Dedicated Community: Brands can create their own dedicated blockchain community centered around their products, services, or industry. By fostering a sense of belonging, brands can cultivate a loyal following that actively supports and advocates for the brand.

Collaborating with Influencers: Influencers play a crucial role in blockchain communities, as they can effectively promote brands and engage with their followers. Collaborating with influential figures in the blockchain space can help brands reach a wider audience and gain credibility.

Hosting Virtual Events and Meetups: Blockchain communities often organize virtual events, conferences, and meetups where members can connect and exchange ideas. Brands can host or sponsor such events, providing a platform for showcasing their expertise, products, or services to a targeted audience.

Launching Blockchain-based Campaigns: Brands can design and launch innovative marketing campaigns using blockchain technology. This can include gamified experiences, token-based loyalty programs, or exclusive NFT offerings, creating a unique and immersive brand experience.
Benefits of Blockchain Community Building
Blockchain community building offers numerous benefits for brands aiming to thrive in the digital age. Here are some advantages of leveraging blockchain communities for brand growth:
Trust and Transparency: Blockchain communities are built on the principles of decentralization and transparency. By participating in such communities, brands can foster trust among users and demonstrate their commitment to fairness and openness.

Enhanced Customer Engagement: Blockchain communities enable brands to engage with customers in a more direct and interactive manner. Through discussions, feedback mechanisms, and collaborative initiatives, brands can build stronger relationships and gain valuable insights.

Amplified Brand Advocacy: Active members of blockchain communities often become brand advocates, spreading the word about a brand's products or services. By nurturing a supportive community, brands can benefit from organic word-of-mouth marketing and increased brand loyalty.

Leveraging blockchain technology in community building, brands can tap into a decentralized network of individuals who are passionate about the brand's vision and values. This fosters a collaborative environment where community members actively contribute their ideas, feedback, and expertise to co-create new products, services, and experiences.
Why Marketing Agencies are doing community building for brands
In traditional marketing approaches, brands often dictate the direction and offerings based on their internal strategies and market research. However, in blockchain communities, the power dynamics shift. Brands can engage with community members as equal participants, valuing their input and involving them in the decision-making process. This inclusive approach not only strengthens brand loyalty but also leads to the development of innovative solutions that truly meet the needs and desires of the community.

Blockchain communities enable brands to run open innovation initiatives, such as hackathons, bounty programs, or decentralized autonomous organizations (DAOs). These initiatives leverage the collective intelligence and diverse skill sets of community members to tackle complex challenges and drive innovation forward. By embracing blockchain community building, brands can harness the wisdom of the crowd and access a vast pool of talent, creativity, and expertise.

Enhanced Trust and Transparency: Trust is the backbone of any successful brand-customer relationship. In traditional marketing, establishing trust can be a daunting task, as customers often have limited visibility into the brand's operations and decision-making processes. However, with blockchain technology, brands can leverage its inherent transparency and immutability to build trust within their communities.

Blockchain provides a decentralized and tamper-proof ledger where all transactions and interactions are recorded. This means that community members can verify and validate the brand's actions, ensuring transparency and authenticity. By embracing blockchain community building, brands can establish a level of trust that goes beyond mere marketing claims. They can demonstrate their commitment to fairness, accountability, and ethical practices by providing community members with direct access to verifiable information.

Moreover, blockchain-based smart contracts enable brands to create transparent and automated systems for rewards, incentives, and governance. These smart contracts ensure that community members are fairly rewarded for their contributions and that the decision-making processes are executed in a transparent and decentralized manner. This enhances trust and eliminates the need for intermediaries, creating a more efficient and trustworthy ecosystem for community building.

Empowered Data Ownership and Privacy: Data ownership and privacy have become critical concerns in the digital era. Users are increasingly aware of the value of their personal data and seek greater control over how it is collected, stored, and utilized. Blockchain technology offers a solution by empowering individuals with data ownership and privacy rights.

In blockchain communities, users have control over their data and can choose when and how to share it. They can leverage blockchain-based identity solutions to maintain their privacy while participating in community activities. This empowers community members to make informed decisions about data sharing, fostering a sense of ownership and control over their personal information.

For brands, this shift towards user-centric data ownership and privacy is a significant advantage. By respecting and protecting the privacy of community members, brands can build trust and loyalty. They can also gain access to more accurate and meaningful data, as users are more likely to provide accurate information when they have control over its usage. This enables brands to personalize their offerings, tailor their marketing strategies, and deliver more relevant experiences to their community members.
Blockchain Enthusiast at Decommerce
Try Decommerce®

Free

Consultation

Call