Building Web3 Communities: The recommended approach for marketing agencies
Building Web3 Communities: The recommended approach for marketing agencies
Web3 have brought about changes in how marketing agencies should function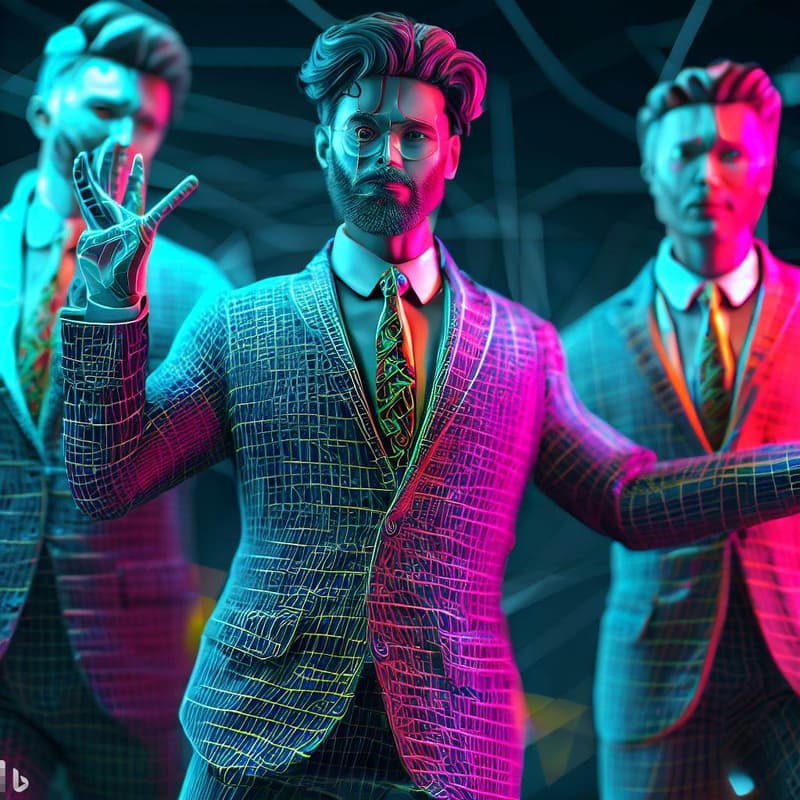 Building Web3 Communities: The recommended approach for marketing agencies
Web3 have brought about changes in how marketing agencies should function
So you run a marketing agency or are partly responsible for your business marketing needs ?It is no surprise for you then to see that the return on social media spend is becoming difficult to quantify. Besides impressions, clicks and likes that you may get. How much more are these worth from a penny ?
In today's fast-paced digital landscape, marketing agencies are constantly seeking innovative strategies to help their clients stand out from the crowd. With the advent of Web3 technologies and the rise of decentralized commerce (Decommerce), there is a unique opportunity for marketing agencies to drive brand engagement to new heights. By encouraging their clients to build online communities through their partnership with Decommerce, marketing agencies can unlock a plethora of benefits that will revolutionize the way big brands connect with their audiences. In this article, we will delve into the compelling reasons why marketing agencies must convince their clients to embrace Web3 communities.
Brand Engagement: Fostering a Sense of Belonging and Loyalty
Building an online community empowers big brands to engage directly with their audience, creating a sense of belonging and fostering loyalty. By providing a platform for customers to interact, share experiences, and offer feedback, brands can forge stronger relationships and enhance customer engagement. Web3 communities enable brands to build meaningful connections, resulting in long-term brand advocacy.
Word-of-Mouth Marketing: Amplifying Positive Experiences
Online communities serve as a catalyst for organic word-of-mouth marketing. When customers have positive experiences with a brand, they can easily share their stories and recommend the brand to others within the community. This influential form of marketing shapes consumer perceptions, drives new customer acquisition, and propels brand growth.
Brand Advocacy: Empowering Enthusiastic Customers
A thriving online community generates brand advocates, enthusiastic customers who actively promote the brand. These advocates become valuable brand ambassadors, spreading positive word-of-mouth, defending the brand during crises, and helping to attract new customers. Their authentic and passionate support builds trust and credibility, giving brands a competitive edge.
Market Research and Insights: Understanding the Target Audience
An online community provides an invaluable platform for conducting market research and gathering insights directly from the target audience. Brands can gain a deeper understanding of customer preferences, needs, and pain points, which can inform product development, marketing strategies, and customer service improvements. The community becomes a valuable focus group, enabling brands to make informed decisions based on real-time feedback.
User-Generated Content: Harnessing Authenticity and Credibility
Online communities often generate user-generated content (UGC), such as product reviews, testimonials, and creative content related to the brand. UGC adds authenticity and credibility to the brand's messaging, creating a more relatable and trustworthy image. Brands can leverage this content for marketing purposes, amplifying their reach and engagement.
Customer Support and Feedback: Enhancing the Customer Experience
By building an online community, brands can offer a dedicated space for customers to seek support, ask questions, and provide feedback. This improves customer service and allows brands to address concerns promptly, creating a positive customer experience. Additionally, the community fosters a sense of connection and mutual support among customers, further enhancing brand loyalty.
Community-driven Innovation: Co-creating the Future
Engaging with an online community enables brands to facilitate co-creation and innovation. By involving community members in the product development process, gathering ideas, and obtaining valuable feedback, brands can refine their offerings to closely align with customer needs and desires. This collaborative approach ensures that brands stay relevant and continue to provide exceptional value to their customers.
Data and Analytics: Empowering Data-driven Decision Making
An online community provides a wealth of data and insights into customer behavior, preferences, and engagement patterns. Brands can leverage this data to refine their targeting, personalize marketing campaigns, and make data-driven decisions that enhance overall marketing effectiveness. With access to real-time analytics, brands can adapt their strategies to maximize their impact and optimize their return on investment.
In conclusion, marketing agencies working with big brands have a compelling opportunity to revolutionize brand engagement by partnering with Decommerce and encouraging their clients to build Web3 communities. The benefits are vast and impactful, from fostering a sense of belonging and loyalty to amplifying positive word-of-mouth marketing. Brand advocacy, market research and insights, user-generated content, customer support, community-driven innovation, and data-driven decision making are all pillars of success that can be achieved through the power of online communities.
By embracing Web3 technologies and leveraging the decentralized nature of Decommerce, marketing agencies can unlock a new era of brand-consumer interaction. The seamless integration of blockchain and community-building empowers brands to establish genuine connections with their audience, resulting in long-lasting loyalty and advocacy.
As marketing agencies advocate for the adoption of Web3 communities, they position their clients at the forefront of innovation, staying ahead of the competition and capturing the attention of the digitally-savvy consumers. By embracing the potential of Web3, big brands can create immersive and engaging experiences that will shape the future of marketing and foster lasting relationships with their customers.
Blockchain Enthusiast at Decommerce
Try Decommerce®

Free

Consultation

Call